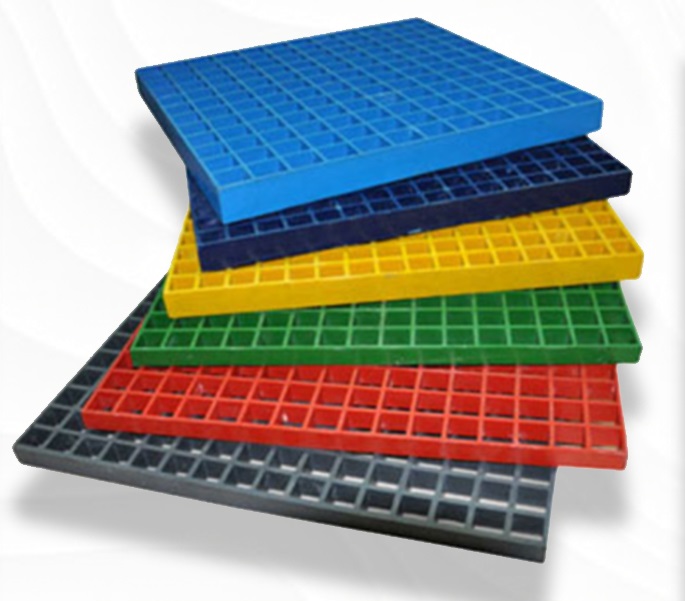 FRP, GRP Gratings in Ahmedabad, Gujarat
Aangi Advance Composite provide high quality FRP Gratings and GRP Gratings in Ahmedabad, Gujarat is the produce a matrix of resin and fibre glass. Frp or Grp composite items has low installation and affordable price as compared to steel. It is suitable for ventilation and natural lights. The significant advantages related with it is - they are non-impervious to synthetics, self-quenching and UV settled which guarantees better execution as compared to conventional metals particularly steel. Besides, they are easy to assemble and has a high loadbearing limit.
Aangi Pultruded Fiberglass Gratings oers the customer options such as the selection of bar spacing (which creates varying open space in the grating or grid), bar shape, cross-rod placement, grp louvres, custom fabrication, custom resin or colour.